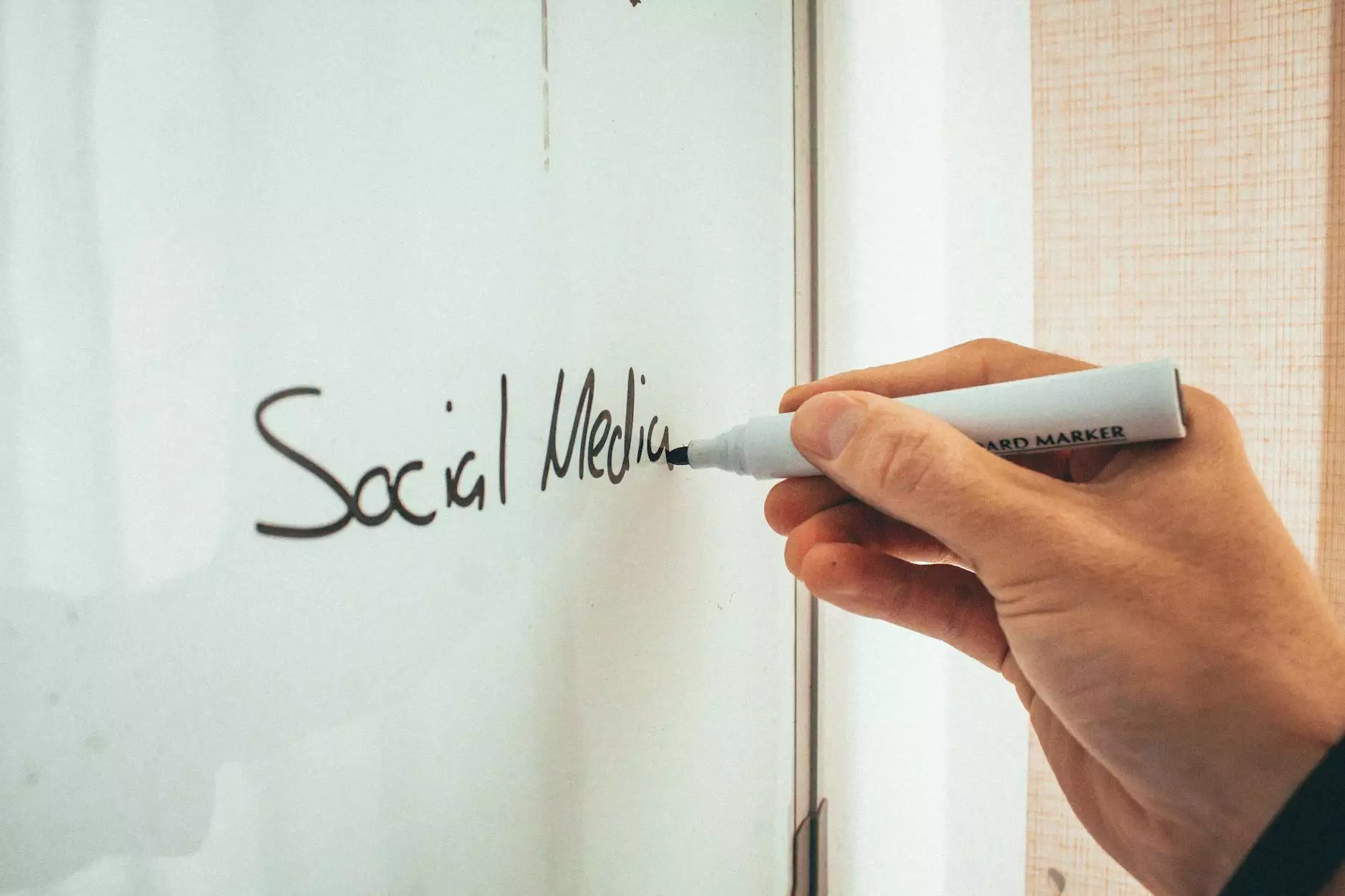 Introduction
Welcome to SEO Jacksonville, your trusted partner for all your digital marketing needs. As a leading provider of SEO services in the business and consumer services industry, we understand the importance of viral marketing and social media strategy in today's competitive online landscape. Our experienced team of professionals is here to help you create an effective and impactful presence on various social media platforms.
Why Does Your Business Need Social Media Management?
In this digital age, social media has become an integral part of people's lives. It is no longer just a platform for connecting with friends and family, but also a powerful tool for businesses to reach their target audience. Here are a few compelling reasons why your business needs professional social media management:
1. Increased Brand Awareness
A robust social media strategy enables your business to increase brand visibility and reach a wider audience. With millions of active users on platforms like Facebook, Twitter, and Instagram, you have an incredible opportunity to engage with potential customers and create brand awareness on a massive scale. Our social media management services help you establish a strong online presence and generate buzz around your products or services.
2. Improved Customer Engagement
Social media platforms provide a direct and interactive channel for businesses to engage with their customers. By leveraging our expertise in social media management, you can build meaningful connections with your audience, respond to their queries, and address their concerns promptly. This level of engagement helps foster brand loyalty and encourages customers to become advocates for your business.
3. Targeted Marketing Campaigns
One of the key advantages of social media marketing is the ability to target specific demographics based on their interests, behaviors, and location. Our social media experts will work closely with you to identify your target audience and develop highly personalized marketing campaigns that resonate with them. This targeted approach ensures that your message reaches the right people at the right time, maximizing your return on investment.
Our Social Media Management Services
At SEO Jacksonville, we offer a comprehensive range of social media management services tailored to meet the unique needs and goals of your business. Our team of dedicated professionals is equipped with the knowledge and expertise to drive your social media campaigns towards success. Here are some of the key services we provide:
1. Social Media Strategy Development
A strong social media strategy is the foundation of any successful marketing campaign. We analyze your business objectives, target audience, and competition to develop a tailor-made strategy that aligns with your goals. Our data-driven approach ensures that every action is backed by thorough research and insights.
2. Content Creation and Distribution
Compelling content is the fuel that drives your social media campaigns. Our team of skilled copywriters creates engaging and shareable content that resonates with your audience. From attention-grabbing headlines to informative blog posts and eye-catching visuals, we ensure that every piece of content showcases your brand's unique voice and values.
3. Community Management
Building and nurturing a thriving online community is crucial for long-term success. Our community management experts monitor and engage with your followers, respond to their comments, and foster meaningful conversations. By cultivating an active and loyal community, we help enhance your brand's reputation and generate positive word-of-mouth.
4. Social Advertising
Amplify your reach and drive targeted traffic to your website with our social advertising services. We leverage advanced targeting options and optimization techniques to deliver highly relevant ads to your desired audience. Our team continually monitors and adjusts your campaigns to ensure maximum results and return on your advertising investment.
5. Performance Tracking and Reporting
Transparency and accountability are vital in any marketing partnership. Our team provides regular performance updates and detailed reports that highlight the key metrics and insights of your social media campaigns. We believe in data-driven decision-making, and our reports help you understand the impact of our strategies on your business growth.
Contact Us Today!
Ready to take your social media presence to the next level? Contact SEO Jacksonville today to discuss your viral marketing and social media strategy needs. Our friendly team is passionate about helping businesses succeed, and we look forward to partnering with you on your digital marketing journey.