Database Development and Custom Software Development
Sep 29, 2018
About Us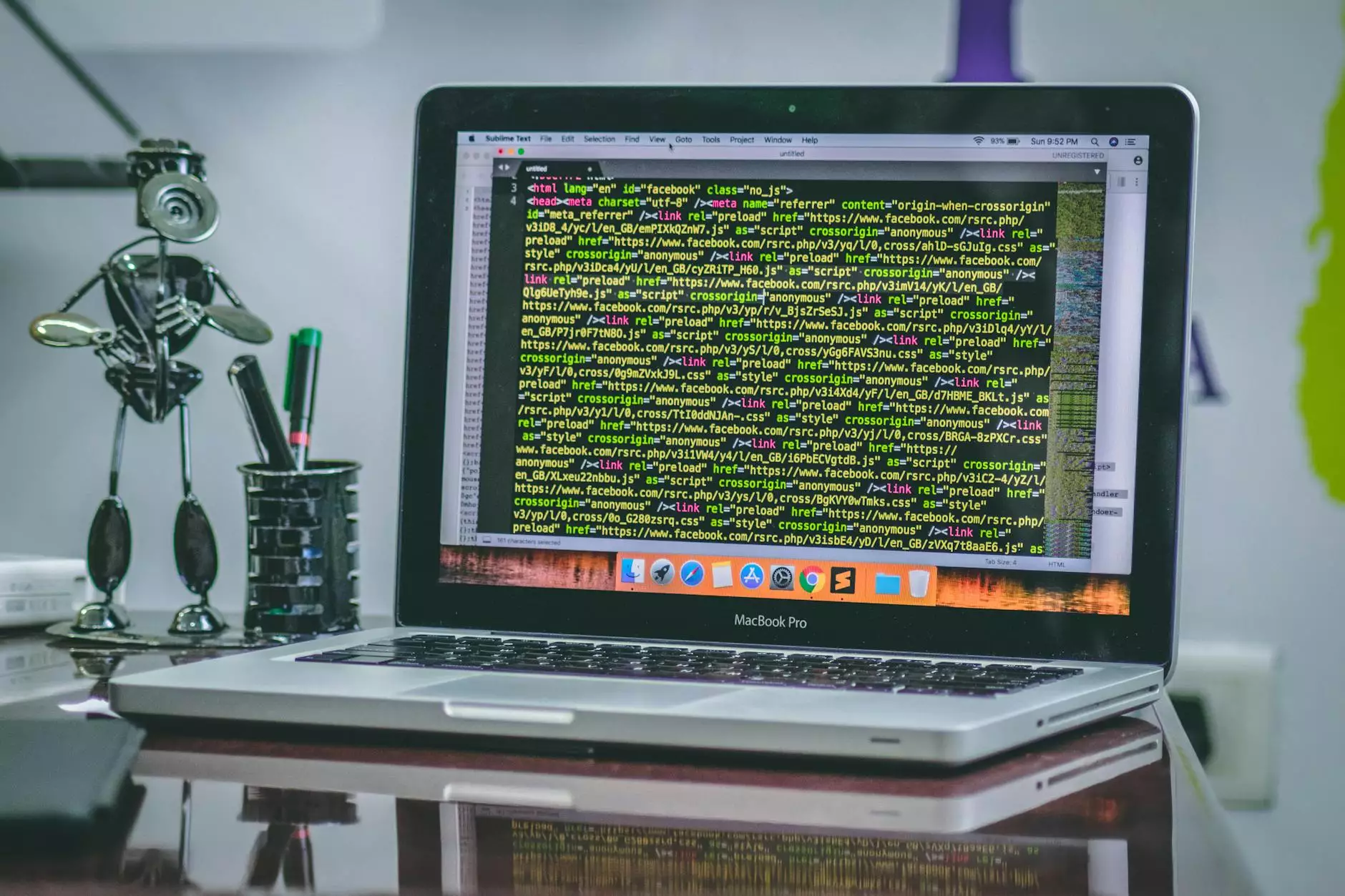 Boost Your Business with Custom Software Solutions
At SEO Jacksonville, we understand that every business is unique and has specific requirements when it comes to database development and custom software solutions. Our team of experienced developers is dedicated to providing tailored solutions that meet your business needs.
With our database development services, we can help you design and implement efficient and scalable databases. Whether you need a new database built from scratch or have an existing database that requires optimization, our experts have the skills and knowledge to deliver high-quality solutions.
Custom software development is another area of expertise at SEO Jacksonville. Our developers specialize in creating powerful software applications that address your business challenges and improve productivity. From web-based applications to mobile app development, we have the expertise to build custom software that enhances your business operations.
Streamline Operations with Database Development
Effective database development is crucial for businesses of all sizes. A well-designed and properly maintained database can significantly improve internal operations and enhance overall efficiency. At SEO Jacksonville, we offer comprehensive database development services to help you streamline your operations.
Our team begins by thoroughly analyzing your business requirements and understanding your existing systems. This assessment enables us to design a database structure that aligns perfectly with your needs. By organizing and structuring your data effectively, we ensure that information is easy to access and update, resulting in smoother workflows and reduced errors.
Our expert database developers are skilled in various programming languages and technologies, allowing us to develop databases that are secure, robust, and scalable. We focus on optimizing performance and ensuring data integrity, enabling you to make informed business decisions based on reliable information.
Custom Software Development for Enhanced Productivity
In today's fast-paced business landscape, off-the-shelf software solutions may not always address your unique requirements. Custom software development provides you with tailor-made solutions that align precisely with your business objectives. At SEO Jacksonville, we specialize in developing custom software that enhances your productivity and drives growth.
Our experienced team of software developers follows a systematic approach to understand your business processes and identify areas of improvement. We work closely with you to conceptualize, design, and develop custom software applications that automate tasks, streamline workflows, and improve overall efficiency.
Whether you need an enterprise-level software solution or a simple yet powerful application, we have the expertise to deliver exceptional results. Our developers stay updated with the latest technologies and industry best practices, ensuring that your custom software is scalable, secure, and future-proof.
Why Choose SEO Jacksonville for Database and Software Development?
1. Expertise and Experience
With years of experience in the industry, SEO Jacksonville has a solid track record of delivering successful database development and custom software projects. Our team of experts stays abreast of the latest trends and technologies, ensuring that you receive cutting-edge solutions.
2. Tailored Solutions
We understand that every business has unique requirements. That's why we take a personalized approach to develop solutions that are specifically tailored to your needs. Our team works closely with you, ensuring that the final product exceeds your expectations.
3. Competitive Advantage
By investing in database development and custom software solutions, you gain a competitive advantage in your industry. Our solutions streamline your operations, increase productivity, and help you make data-driven decisions, giving your business an edge over the competition.
4. Quality and Reliability
Quality is at the forefront of everything we do at SEO Jacksonville. Our team is committed to delivering high-quality database development and custom software solutions that meet the highest standards. We prioritize reliability, as we understand the critical role technology plays in your business.
5. SEO Optimization
As an SEO-focused company, we integrate SEO best practices into our database and software development projects. Our team ensures that your custom solutions are search engine-friendly, helping you rank higher on Google and attract more organic traffic to your website.
Contact SEO Jacksonville today to discuss your database development and custom software needs. Our team of experts is ready to assist you in achieving your business goals.