Brand Standards Guide - Protect your Corporate Identity
Nov 18, 2021
Resources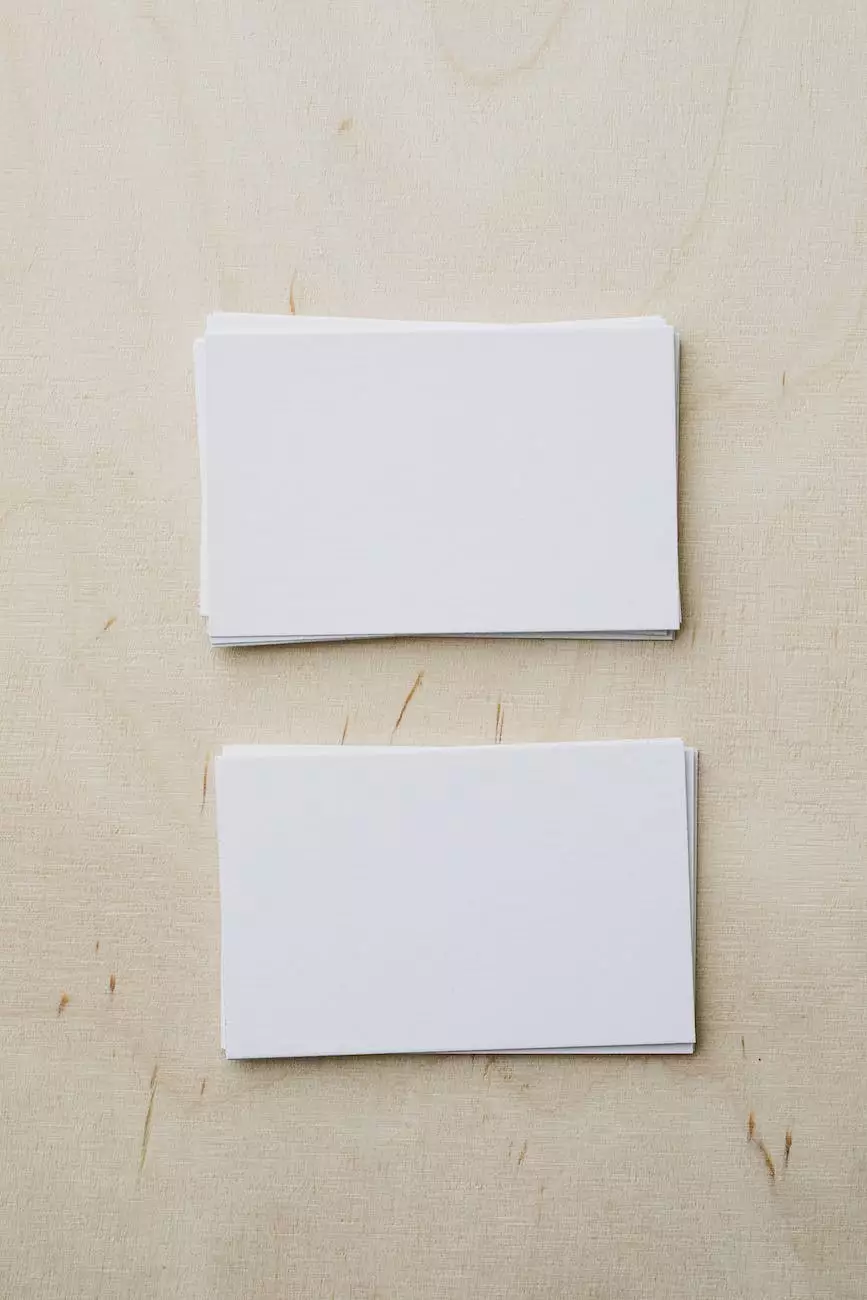 Welcome to SEO Jacksonville, your premier destination for high-quality SEO services in the business and consumer services industry. We understand the importance of a strong corporate identity and the impact it can have on your business's success. That's why we offer comprehensive branding services, including the creation of a Brand Standards Guide, to help you protect and enhance your corporate identity.
Why is Corporate Identity Important?
Your corporate identity is more than just a logo and a catchy tagline. It encompasses your company's values, mission, and overall image. It establishes your brand's personality and sets you apart from your competitors. A strong corporate identity not only builds trust with your customers but also fosters employee loyalty and attracts top talent to your organization.
The Role of Brand Standards
Brand standards act as a set of guidelines that dictate how your brand should be presented across different channels and touchpoints. They ensure consistency in visual elements, voice, and messaging, creating a cohesive and memorable brand experience for your target audience.
With our expertise in SEO and branding, SEO Jacksonville can help you craft a comprehensive Brand Standards Guide that covers every aspect of your corporate identity. Our dedicated team of professionals will work closely with you to understand your unique brand, industry, and target market to develop guidelines that reflect your brand's essence.
Components of a Brand Standards Guide
A well-structured Brand Standards Guide should include the following key components:
Logo Usage Guidelines: Clearly define how your logo should be used, specifying proper sizing, color variations, and placement.
Typography: Establish guidelines for font styles, sizes, and spacing to maintain consistency in all brand communications.
Color Palette: Define primary and secondary brand colors, both for digital and print applications, to ensure your brand is instantly recognizable.
Voice and Tone: Determine the appropriate language and writing style that aligns with your brand's personality and resonates with your target audience.
Imagery Guidelines: Provide specific instructions for selecting and using visuals that represent your brand consistently, including photography, illustrations, and graphics.
Marketing Collateral: Outline templates and specifications for various marketing materials, such as business cards, brochures, and flyers, to maintain a cohesive brand presence.
Online Presence: Detail recommendations for website design, layout, and content to ensure a unified brand experience across all digital platforms.
Benefits of a Brand Standards Guide
Implementing a well-defined Brand Standards Guide offers numerous benefits for your business:
Consistency: By providing clear guidelines, your brand's consistency is protected, fostering recognition and trust among your target audience.
Brand Equity: A strong corporate identity leads to increased brand equity, allowing you to charge premium prices and attract loyal customers.
Professionalism: With a well-crafted Brand Standards Guide, your brand presents itself as professional, reliable, and attentive to detail.
Efficiency: By providing templates and specifications, your team can create marketing materials more efficiently, saving time and resources.
Flexibility: While maintaining consistency, a Brand Standards Guide also allows for creative flexibility within the defined guidelines, ensuring your brand stays relevant and adaptable.
Trust SEO Jacksonville for Your Branding Needs
SEO Jacksonville is dedicated to providing exceptional branding services to help your business thrive in today's competitive market. By developing and implementing a comprehensive Brand Standards Guide, we ensure your corporate identity is well-protected and acts as a powerful tool in your marketing efforts.
Contact us today to learn more about our branding services and start building a strong corporate identity for your business!