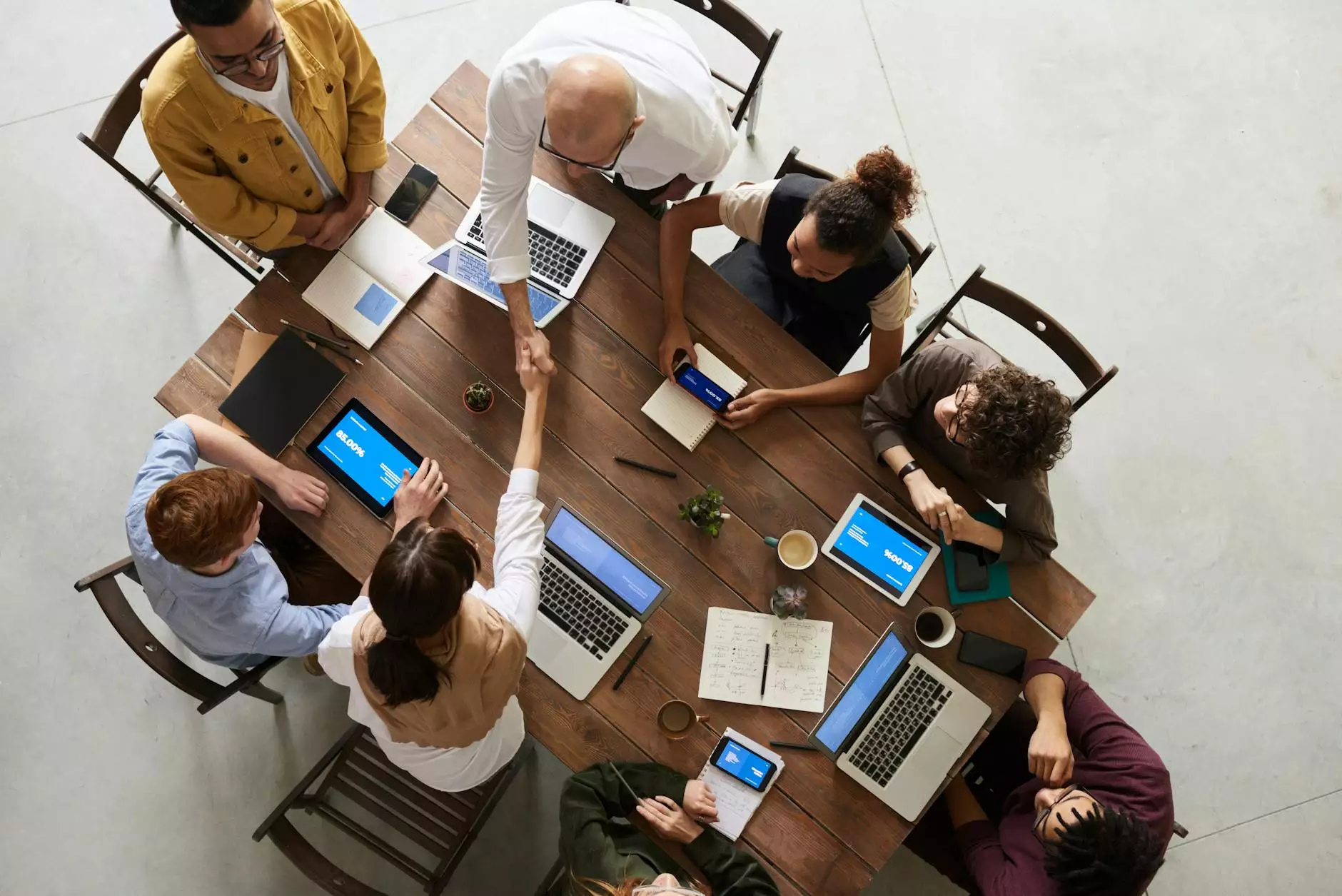 Introduction
Welcome to the SEO Jacksonville Business Naming Workshop, the leading provider of top-notch branding services in Jacksonville. We understand the importance of having a strong and memorable business name that reflects your values and resonates with your target audience. Our comprehensive workshop is designed to guide you through the process of creating a powerful brand identity that sets your business apart from the competition.
Why a Business Naming Workshop?
A well-crafted business name is the foundation of any successful brand. It sets the tone for your company's image and influences how customers perceive your products or services. At the SEO Jacksonville Business Naming Workshop, we dive deep into the art and science of naming, helping you develop a brand name that captivates your audience and leaves a lasting impression.
Our Approach
In our Business Naming Workshop, we follow a proven methodology that combines creativity, market research, and strategic thinking to create powerful brand names. Our experienced team of branding experts will guide you through a series of exercises and discussions aimed at uncovering the essence of your business and aligning it with your target market's needs and preferences.
The Naming Process
Our workshop consists of four comprehensive stages that cover every aspect of the naming process:
1. Understanding Your Business
Before we dive into the naming process, we take the time to fully understand your business, its goals, and its target audience. We conduct in-depth interviews and research to gain insights into your industry, competition, and unique selling points. This information serves as the foundation for the rest of the workshop.
2. Ideation and Brainstorming
During this stage, we explore a wide range of creative ideas and concepts. Our team combines their expertise with the information gathered in the previous stage to generate a list of potential business names. We encourage open discussions and brainstorming sessions to ensure we explore all possibilities and consider various angles.
3. Evaluation and Refinement
Once we have a list of potential business names, we evaluate each option based on several criteria, including uniqueness, memorability, relevance, and brand positioning. We meticulously narrow down the list, continuously refining and iterating until we have a selection of strong contenders that align perfectly with your business objectives and target audience preferences.
4. Finalization and Implementation
In the final stage, we present you with the top recommended business names. We provide detailed explanations for each option, highlighting their strengths and potential impact on your brand. Together, we make the final decision and proceed with the necessary steps to register and protect your chosen name, ensuring a smooth transition into implementing your new brand identity.
Why Choose SEO Jacksonville for Your Business Naming Needs?
When it comes to business naming, expertise and experience matter. At SEO Jacksonville, we have a track record of helping numerous businesses across various industries find the perfect names that truly represent their brand and resonate with their target audience. Our workshop combines creativity, market research, and strategic thinking to deliver unbeatable results.
By choosing SEO Jacksonville for your business naming needs, you gain access to:
Experienced Branding Experts: Our team consists of talented professionals with extensive experience in the branding industry. With their guidance, you can be confident in finding a name that encapsulates your business vision.
Comprehensive Market Research: We conduct thorough market research to ensure the names we suggest align with industry trends, consumer preferences, and competitor analysis.
Unique and Memorable Names: Our creative brainstorming sessions result in unique and memorable business names that deeply resonate with your target audience.
Strategic Brand Positioning: We consider your business objectives and target market to develop names that position your brand effectively and set the foundation for future success.
Proven Methodology: Our well-defined naming process has yielded outstanding results for businesses of all sizes. We follow a systematic approach that minimizes guesswork and maximizes the potential for success.
Ready to Create a Strong Brand Identity?
Unlock the full potential of your business by attending the SEO Jacksonville Business Naming Workshop. Our team will help you unleash the power of a well-crafted business name that attracts customers, builds brand loyalty, and drives long-term success. Contact us today to learn more about our workshop and book your spot.