Billboards - Innovative Outdoor Advertising
Jul 25, 2021
Advertising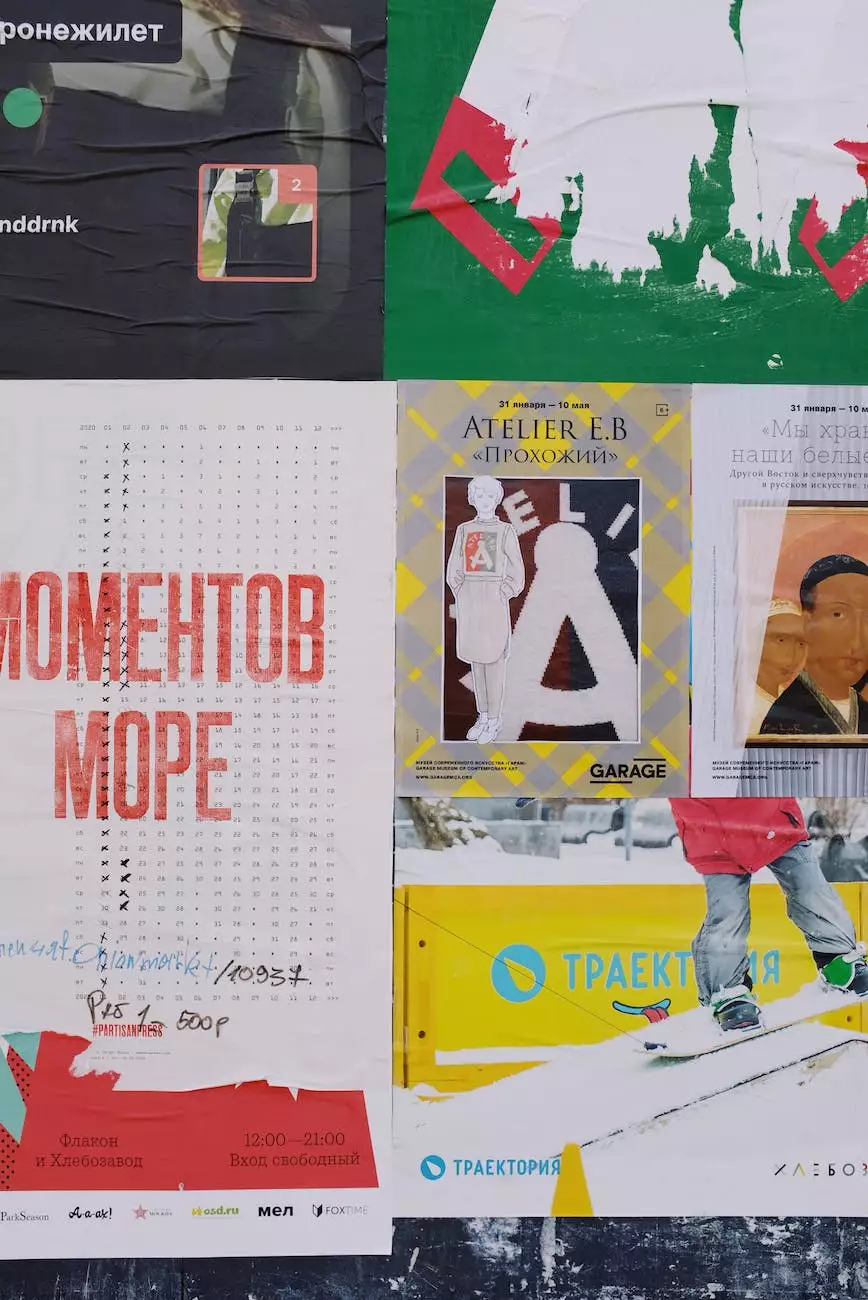 Enhancing Outdoor Advertising with Innovative Billboards
In today's digital age, where online marketing dominates the industry, it's easy to overlook the power of traditional outdoor advertising. Billboards have long been an effective and influential medium to capture attention and make a lasting impact on potential customers. At SEO Jacksonville, we understand the significance of billboards in your marketing strategy, and we offer innovative solutions to help you stand out in a crowded advertising landscape.
The Strength of Billboards in Modern Marketing
Billboards hold a unique position in the advertising world, catching the eyes of both drivers and pedestrians alike. They offer an opportunity to connect with a wide audience, regardless of demographic, preferences, or online presence. With attention-grabbing visuals and concise messaging, billboards have the power to leave a lasting impression, creating brand awareness and driving consumer action.
Unleashing Creativity with Interactive Billboards
Innovation is at the heart of effective advertising, and billboards are no exception. At SEO Jacksonville, we go beyond traditional static billboards to offer interactive solutions that captivate and engage your target audience. From dynamic digital displays to augmented reality experiences, our team of experts can help you transform your billboards into immersive brand experiences that leave a lasting impact.
Benefits of Interactive Billboards:
Enhanced Engagement: Interactive billboards encourage active participation, increasing engagement levels with your brand.
Memorable Experiences: By providing unique and memorable experiences, interactive billboards create a deeper connection with potential customers.
Increased ROI: Engaged customers are more likely to convert, generating a higher return on investment for your advertising efforts.
Targeting the Right Audience through Hyperlocal Advertising
A successful billboard campaign is not just about being eye-catching; it's about reaching the right audience with the right message. Our team at SEO Jacksonville specializes in hyperlocal advertising strategies, ensuring that your billboards are placed strategically in areas where your target audience is most likely to see them. By analyzing demographics, traffic patterns, and consumer behavior, we can help you optimize your billboard campaigns for maximum impact.
Maximizing Reach with Hyperlocal Advertising:
Geographic Targeting: Hyperlocal advertising allows you to focus on specific regions, cities, or even neighborhoods, ensuring that your billboards are seen by the right people.
Contextual Relevance: By understanding local trends and preferences, we can help you tailor your billboard messaging to resonate with the local audience.
Efficient Resource Allocation: Hyperlocal advertising minimizes wasteful spending by ensuring your billboards are strategically placed in areas with the highest potential for customer engagement.
Measuring Success with Advanced Analytics
At SEO Jacksonville, we believe in data-driven marketing strategies. We provide advanced analytics that enable you to track the performance of your billboard campaigns. Through comprehensive analytics reports, you can gain valuable insights into customer behavior, engagement levels, and the overall effectiveness of your advertising efforts. This data allows you to refine your messaging, optimize your billboard placements, and maximize the return on your investment.
Benefits of Advanced Analytics:
Actionable Insights: Advanced analytics provide detailed information to make informed decisions and drive continuous improvement in your advertising campaigns.
ROI Optimization: By analyzing the performance of your billboards, you can allocate resources effectively and maximize your return on investment.
Customer Understanding: Detailed analytics help you understand your audience better, allowing you to tailor your messaging and connect with customers on a deeper level.
Contact SEO Jacksonville for Innovative Billboard Solutions
Don't let the digital world overshadow the immense potential of traditional outdoor advertising. At SEO Jacksonville, we offer innovative billboard solutions that integrate seamlessly with your overall marketing strategy. Whether you're looking for interactive billboards, hyperlocal targeting, or advanced data analytics, our team of experts is ready to take your outdoor advertising campaigns to the next level.
Contact us today to discuss how our high-end SEO services in the business and consumer services industry can help you achieve billboard advertising success.