Common TV Advertising Terminologies for Advertisers
May 6, 2020
Advertising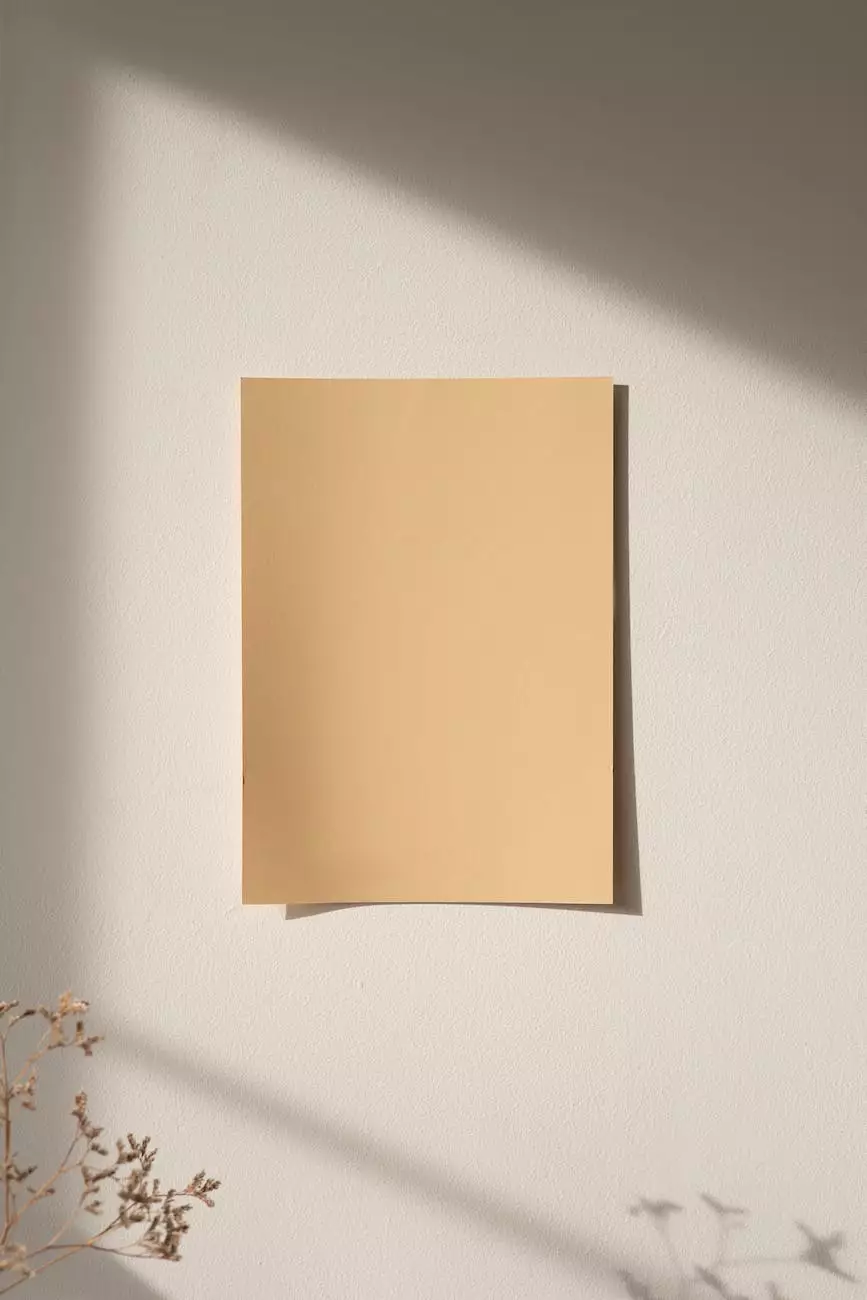 Introduction to TV Advertising
TV advertising remains one of the most effective ways for businesses in the business and consumer services industry to reach their target audience. With its widespread reach and ability to engage viewers, TV advertising offers a unique opportunity to create brand awareness and drive conversions. To fully understand the TV advertising landscape, it's essential for advertisers to familiarize themselves with some common terminologies. In this article, SEO Jacksonville, a leading provider of high-end SEO services, will guide you through the essential TV advertising terminologies you need to know.
1. Commercial Break
A commercial break refers to a short period during a TV program where advertisements are shown. Advertisers strategically place their commercials during commercial breaks to maximize viewership and exposure. These breaks typically occur between segments or during longer programs, such as movies or sporting events. Advertisers can choose to air their commercials during specific time slots or target specific programs that align with their target audience.
2. Spot
A spot refers to a specific advertisement that is aired during a commercial break. It can be a standalone commercial or part of a larger advertising campaign. Advertisers have the flexibility to create different spots tailored for various target markets or demographics. The length of a spot varies, with the most common durations being 15, 30, or 60 seconds. The selection of spot length depends on the advertising budget, message complexity, and desired impact.
3. Reach
Reach measures the total number of unique viewers who are exposed to a TV commercial during a specific time period. It represents the potential audience size that sees the advertisement. Advertisers aim to maximize reach to increase brand visibility and awareness. TV networks provide reach estimates based on viewership data and audience demographics. By understanding the reach potential, advertisers can make informed decisions on how to allocate their advertising budgets and reach their target audience effectively.
4. Frequency
Frequency refers to the number of times an advertisement is aired during a specific time period. It measures the repetition of a commercial to ensure its message resonates with the target audience. A higher frequency can reinforce brand recall and increase the chances of influencing consumers' purchasing decisions. Advertisers often use frequency capping to control the number of times a viewer sees the same ad to avoid overexposure and maintain audience engagement.
5. GRP (Gross Rating Points)
GRP is a metric used to assess the overall impact of a TV advertising campaign. It combines the reach and frequency of an advertisement to calculate a single value. Advertisers use GRP to evaluate the effectiveness of their TV campaigns and compare them across different media channels. A higher GRP indicates a higher level of ad exposure, which can be beneficial for increasing brand awareness and driving customer engagement.
6. CPM (Cost Per Thousand)
CPM measures the cost of reaching one thousand viewers or impressions. Advertisers pay for TV advertising based on the number of impressions their commercial generates. CPM allows advertisers to compare the cost-effectiveness of TV advertising with other marketing channels. TV advertising CPMs vary depending on factors like the program's popularity, time slot, target audience, and market demand. Advertisers should consider CPM when planning their TV advertising budgets to optimize their return on investment.
7. Call-to-Action (CTA)
A call-to-action is a prompt or instruction provided in a TV commercial to encourage viewers to take a specific action. It can be as simple as urging viewers to visit a website, call a toll-free number, or make a purchase. Effective CTAs capture viewers' attention and create a sense of urgency. Advertisers carefully craft compelling CTAs to drive conversions and measure the success of their TV advertising campaigns.
8. Impressions
Impressions refer to the number of times an ad is displayed, regardless of whether it is seen or not. It measures the potential exposure of a TV commercial to the target audience. Advertisers use impressions to evaluate ad campaign reach and estimate audience engagement. By analyzing impressions data, advertisers can refine their TV ad strategies to maximize impact and improve overall campaign performance.
Conclusion
As an advertiser in the business and consumer services industry, understanding these common TV advertising terminologies is crucial to effectively navigate the TV advertising landscape. Mastering these terms will empower you to plan and execute successful TV ad campaigns. Whether you're targeting a broad audience or a specific demographic, TV advertising, with its vast reach and ability to engage viewers, remains a powerful marketing tool. If you're looking for high-end SEO services to improve the online visibility of your TV advertising-related content, SEO Jacksonville is here to help. Contact us today to enhance your SEO strategy and outrank competitors in the search engine results!