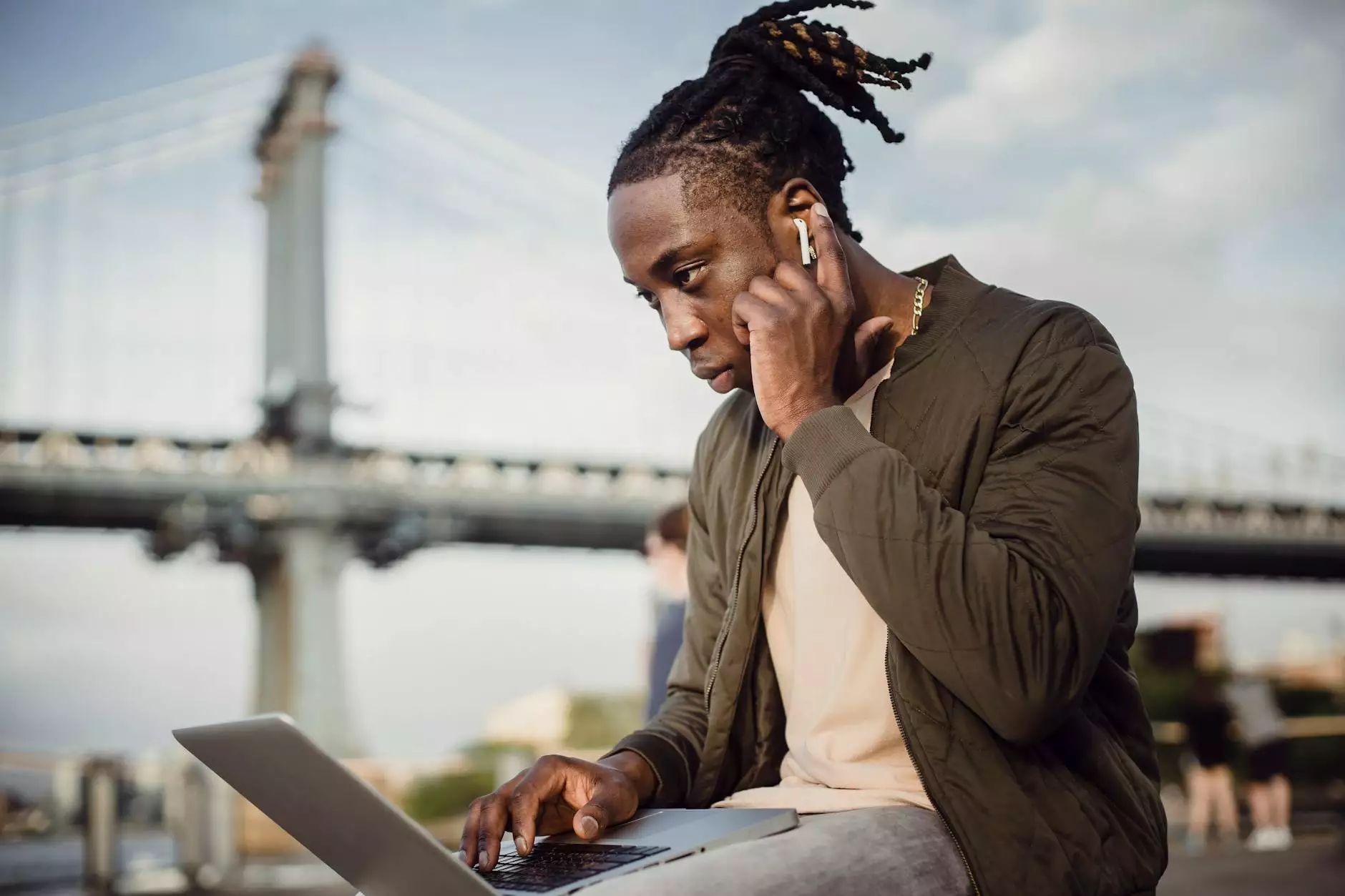 Why Choose Bella Blake Marketing for Social Media Management?
When it comes to social media management, Bella Blake Marketing is the leading expert in the field. Our team of experienced professionals at SEO Jacksonville specializes in creating and executing effective social media strategies for businesses of all sizes. With our comprehensive approach and attention to detail, we can help your business stand out and thrive in the competitive online landscape.
The Importance of Social Media Management
In today's digital age, social media has become an integral part of any successful marketing strategy. As a business, it is crucial to have a strong presence on popular social media platforms such as Facebook, Instagram, Twitter, and LinkedIn. However, managing multiple social media accounts can be time-consuming and overwhelming, especially for busy business owners.
That's where Bella Blake Marketing comes in. Our social media management services are designed to alleviate the burden of managing your social media platforms, allowing you to focus on the core aspects of your business. We handle everything from content creation and scheduling to engagement and audience growth, ensuring that your social media presence is consistent, impactful, and in line with your overall brand image.
The Benefits of Professional Social Media Management
By entrusting your social media management to Bella Blake Marketing, you gain access to a range of benefits that can propel your business to new heights:
1. Increased Brand Awareness and Visibility
Effective social media management helps increase brand awareness by expanding your reach and exposing your business to a wider audience. Our team utilizes targeted strategies to ensure your content reaches the right people and generates valuable engagement.
2. Engaging and High-Quality Content
Engaging and high-quality content is the key to capturing and retaining the attention of your audience. With Bella Blake Marketing, you can expect compelling social media posts, captivating visuals, and relevant updates that resonate with your target audience.
3. Consistent Branding
Consistency is crucial when it comes to branding. Our team works closely with you to understand your brand identity and maintain a consistent voice and visual aesthetic across all your social media platforms. This helps establish brand trust and recognition.
4. Improved Audience Engagement
Building a loyal and engaged audience is essential for business growth. Our social media management strategies focus on fostering meaningful connections with your target audience, encouraging interactions, and driving customer engagement.
5. Time and Cost Efficiency
Outsourcing your social media management to the experts at Bella Blake Marketing allows you to save valuable time and resources. We take care of the day-to-day tasks of managing your social media accounts, giving you the freedom to focus on other core aspects of your business.
Our Social Media Management Services
At Bella Blake Marketing, we offer a wide range of social media management services tailored to meet the unique needs and goals of your business. Our services include:
Social media account setup and optimization
Content creation and curation
Social media scheduling
Community management
Audience research and targeting
Social media analytics and reporting
Social media advertising
Influencer marketing
Our team of social media experts is equipped with the latest tools and knowledge to drive measurable results for your business. We stay up-to-date with the ever-changing social media algorithms and trends, ensuring that your presence remains relevant and effective.
Contact Bella Blake Marketing for Professional Social Media Management
Ready to take your social media presence to new heights? Contact Bella Blake Marketing today for top-notch social media management services. Our team at SEO Jacksonville is dedicated to helping businesses succeed online, and we are confident in our ability to deliver exceptional results. Don't miss out on the opportunity to stand out from the competition and engage with your target audience effectively. Reach out to us now!